Switch Excel columns and rows
When using Excel to write down things, I often end thinking I'd rather have used another layout. Most of the time, I want to switch columns and rows to get a better "one-screen" view.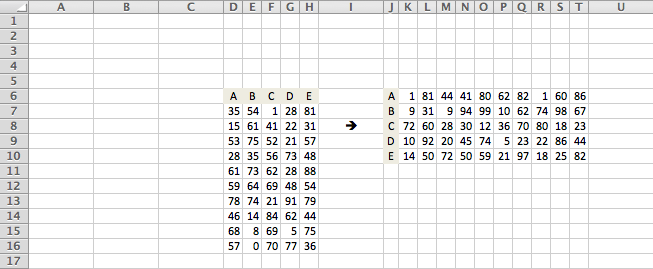 Well in fact, it's quite easy to do:
Select your Excel data ;
Use the Edit menu, select the Copy command ;
Insert a new sheet in your spreadsheet ;
Select the A1 cell and, in the Edit menu, select the Paste Special... command ;
Check the Transpose option and click OK.
Tada!!!
Note that you may transpose the data in the same sheet in you wish to.